Curver Storage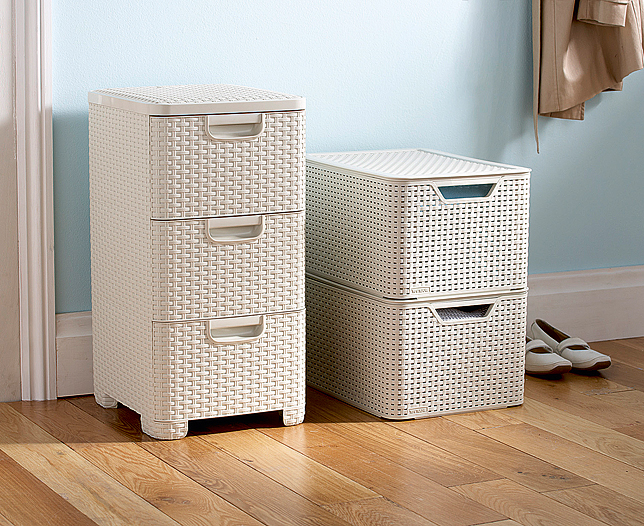 Curver Storage in Faridabad
Large storage space with the Curver storage Baskets at Vishal Furnishings
Storage space has always been of prime importance at any house. Being a solution for all your storage needs, these Curver storage baskets are amazingly spacious and can be used to store numerous items. These curver storage baskets are found in beautiful colors and textures at Vishal Furnishings. With the multiple sizes found there, you can choose amongst them to suit your varying storage needs. They are available in many materials for you to choose from. They look beautiful in various spaces- kitchen, bedroom, bathroom, etc. and can be moved according to your needs. It instantly makes your space stylish and attractive, while being extremely functional and useful.
Best of all Curver storage baskets in Faridabad at Vishal Furnishings
Vishal Furnishings has been a well-known name in the field of home decoration since 1981. We are a group of professionals who are there to aid and assist you in choosing items that suit your style and the theme of your house. With over 10000 products from varying top brands, to choose from, this is the one-stop-shop for all your home decoration solutions.
Some of the pros of these baskets are:
Best quality material used in the baskets
Cost effective
Durable
Long-lasting
Thus, choose the best curver storage baskets in Faridabad from the one and only Vishal Furnishings.