Dustbins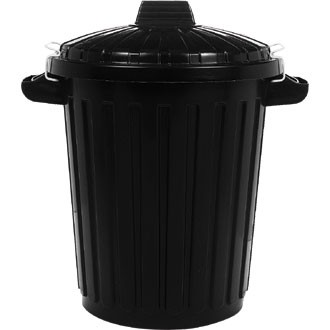 Dustbins in Faridabad
Get some quality ideas for dustbin to class up your kitchen
A dustbin is a place to store the waste temporarily before being disposed. While everyone is focused on the sofa and wallpapers while improving the décor of their house, dustbins are left alone because they are supposed to be practical, not beautiful, right? Wrong! Its importance in making your home beautiful is seriously underrated. A dustbin that is out of place could severely cramp your style. It does not only help in making your home spotlessly clean but with the dustbins coming in different shapes and colors, they make your home look much merrier and classy.
Get the best designer dustbins in Faridabad at Vishal Furnishing
Vishal Furnishing has an astonishing collection of dustbins in Faridabad to choose the one that will suit the theme of your house best. Primarily made out of steel and plastic, they come in various shapes and sizes. At Vishal Furnishing, we have pullout dustbins, designer dustbins, toy-shaped dustbins, etc. It is no wonder then that we happen to be the most sought after furnishing center for dustbins in Faridabad.
Why us
The Vishal Furnishing showroom is the right place for you to be if you want your home to look like you have always dreamt it to be.
Amazing collection of over 10000 accessories for your house
The collection is not only vast but diverse from small price to extremely high-end products
We do not only provide the material for decoration but are also the leading interior consultants
Located in the heart of Faridabad making the access easier from all parts of the city