Laundry bags & baskets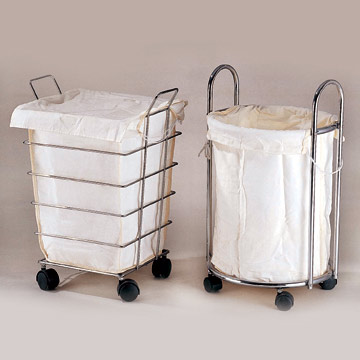 Laundry bags & baskets in Faridabad
Laundry bags & baskets could boost up the décor of your home
Clothes that need washing have to be kept separate from the rest of your clothes but, unfortunately, there is no place for these clothes, so you have two options. You can keep them either out or in the open, or you can have a laundry bag that keeps all the dirty clothes inside and is stylish on the outside. A well-designed laundry basket held at a proper place can be an item of decoration which will keep the house clutter free and clean as well as enhance the décor.
Get the best deals on laundry bags and baskets in Faridabad at Vishal Furnishing
We have the best and unparalleled range of laundry bags and baskets in Faridabad at our store. The collection is vast and diverse; here you can find them in different designs and colors. We have laundry bags made out of nylon, cotton, denim, etc. You will find a bag at our store that suits your budget as the price range varies from very cheap to really expensive. So, if you are considering for a laundry bag & basket in Faridabad then look no more, come to Vishal Furnishings.
Why us?
We have been satisfying our customers looking to class us their house for about twenty-five years, and here's why you should join the wagon.
There are more than 10000 furnishing items for your house
Helpful staff willing to give you a hand and act as your personal assistants
Very low pricing for some very fancy products
It is situated in the heart of Faridabad such that reaching there won't be a problem.